Jeg er virkelig ved at gå i "rejse-et-eller-andet-sted-hen-i-efteråret" mode og derfor ender jeg konstant inde på sider på nettet der har med rejser og lækre destinationer at gøre. Måske skulle man bringe nogle af de gode minder fra tidligere rejser med ind i stuen -og ikke mindst finde steder der skal på "to see" listen... Hvad er din drømme destination?
//I am totally getting in "finding-a-new-place-to-travel" mode and most pages I visit on the internet has something to do with travelling and wonderful destinations. Maybe it is time to bring some of the good travel memories into the living room -or maybe find some new "to see" list...
Los Angeles på en helt ny måde.
Little Paper Planes
Hvor smart er det her ikke lige? Et verdenskort hvor du selv kan skrabe enten de lande du har været i eller de du drømmer dig hen til! Sjovt og nyt... The little boys room hos
notonthehighstreet.com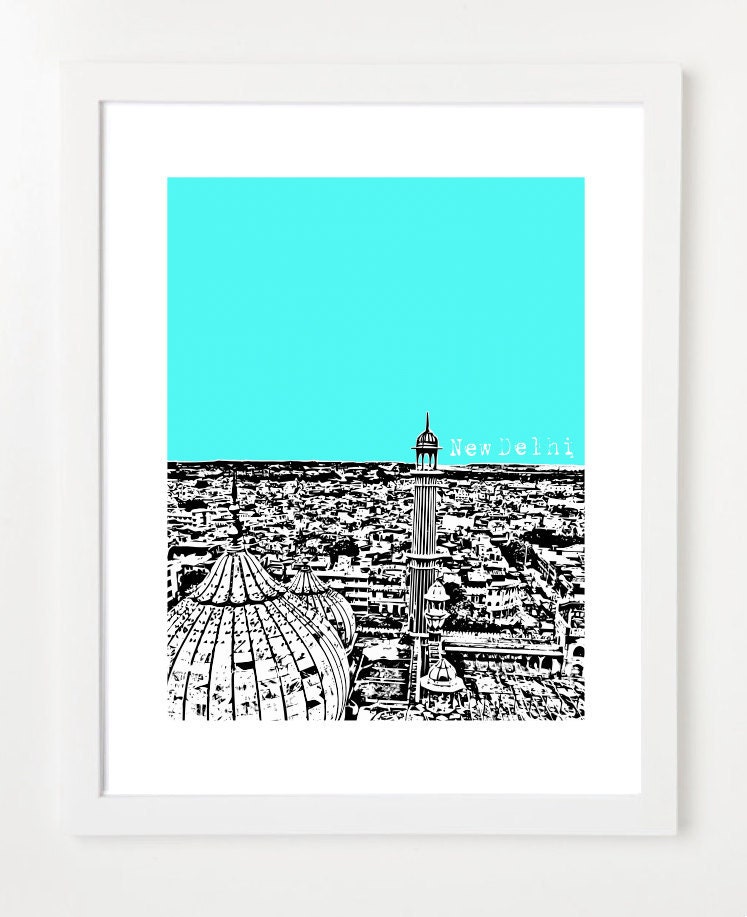 New Delhi art, Etsy.com. Vælg selv din favorit by og farve. Jeg elsker Indien og New Delhi!