Hvor fantastisk vil det ikke være at flyve højt højt oppe i en luftballon og bare lade den føre dig hen hvor alt er muligt?
//How amazing would it be to fly high above the ground in a hot air balloon and just let it take you to whereever?
Silke Bondes bud på luftballoner...
silkebonde.dk
"She rides above it" fra
Keep Calm Gallery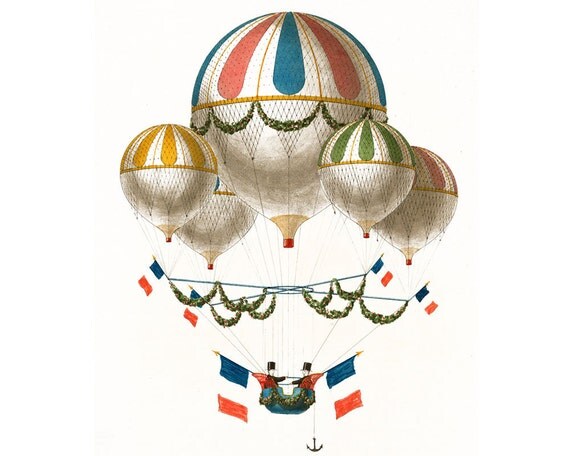 Vintage luftballon look fra
Etsy
Luftballon print i A3 fra Bob Noon. Kan fåes hos bla. webshoppen
luxoliving.dk