Vi kan da godt lige nå en is eller to inden sommeren er forbi... God søndag!
//We can still eat an icecreme or two before the summer is over... Have a wonderful sunday!
Fra
Present&Correct bloggen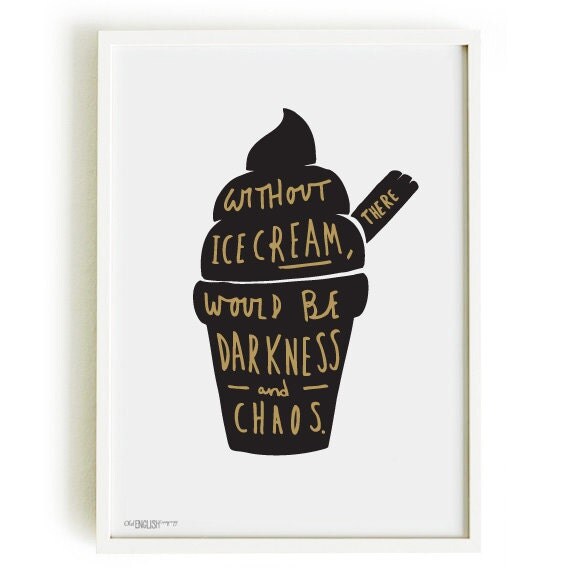 Ha ha, det kender jeg et par stykker der kun kan tilslutte sig! Fundet på
Etsy her...
Lav din egen is-kunst! Hvor mange kugler vil du have?
Gertie