Mine vægge viser præg af min kærlighed til portrætter og ansigter. Når målet med et nyt køb, er at få alt andet end endnu et portræt med hjem, ja så sniger det sige ind alligevel. Her er nogle af mine favoritter...
//I love portraits and faces for my walls and when i try to find something completely different in a gallery, i often end up with another face for my wall. Here are some of my favorites...
Talentfulde Kasper Eistrup kan andet end musik, han har også begået nogle fine, og lidt dyre, litografier. Her er det KE9 fra litografisk.dk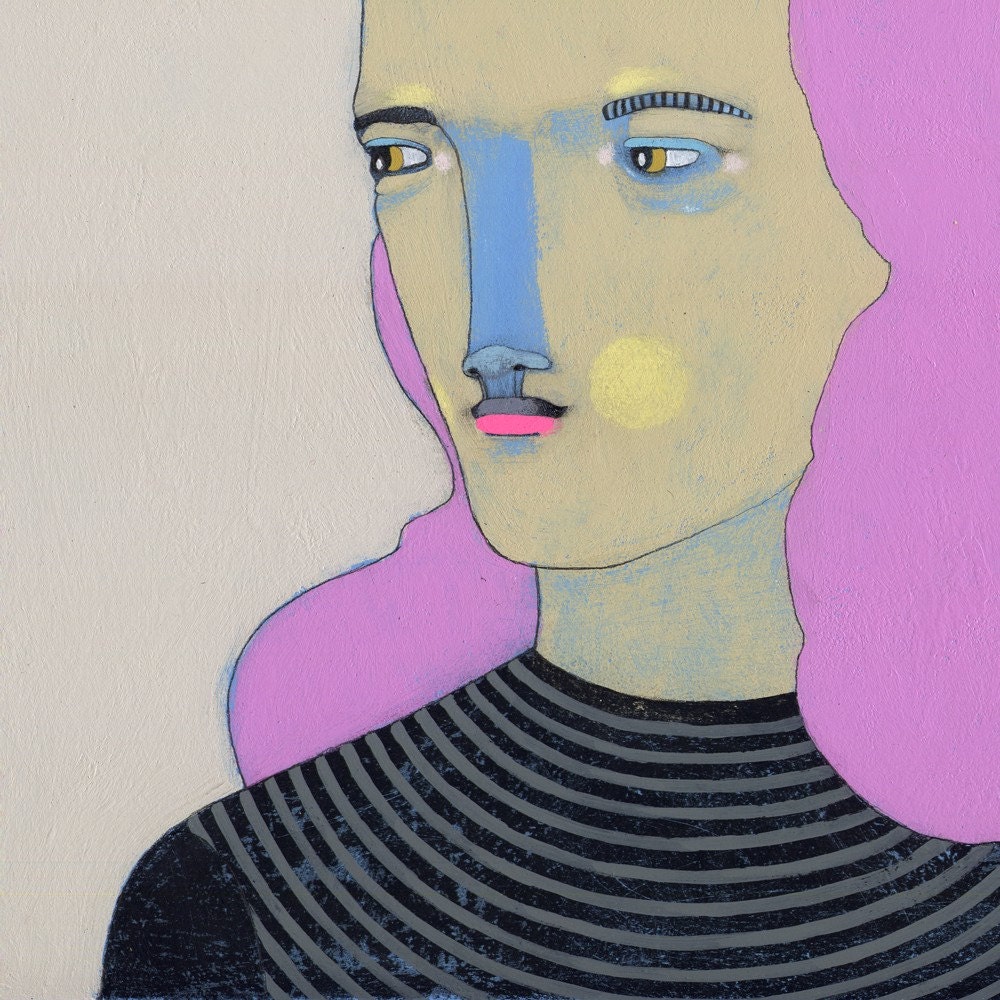 Jennifer Davis på Etsy. Originalt maleri
Skøn original tegning fra etsy.com. Lidt i stil med de tegninger af ansigter man har kunne finde i Hay fra Kristina Mansbjerg og i det tidligere indlæg "Netop nu...".