Vægge behøver ikke være reserveret til et enkelt maleri eller fotos af familien. Det er mere end lovligt at fylde med overraskende påfund...
//Walls does not only be reserved for a single painting og family photos. It looks fantastic with items with a twist...
Let og lækkert med vaser hængt på væggen... Fra norske Bonytt.no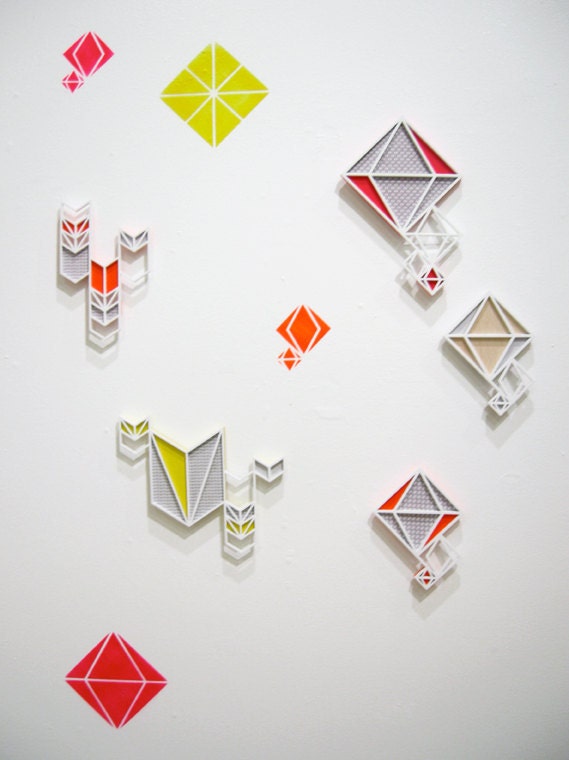 "Small dripping diamond", diamantformet træramme omkring malet papir. Fra Etsy.com
Ja, små runde polka vægstickers bliver pludselig lækre når de får de helt rigtige farver og sættes lidt tilfældigt som her... 60 stk polka stickers i en pakke fra danske Umlaute Designbureau.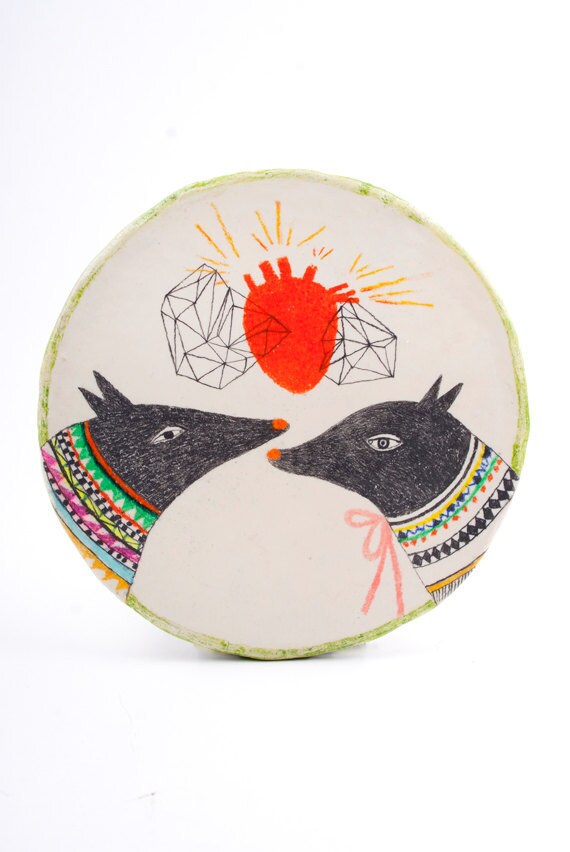 Denne fine platte har en hook på bagsiden og er derfor lige til at hænge op på væggen. Den vil give en god detalje til en væg med flere indrammede plakater og lign.
Unika vægdekoration fra Double fox studio
Hvad med et helt vægmaleri af dygtige Karla Marie Bentzsen
? Se også mit tidligere indlæg "hvis jeg havde et slot..."