Jeg kan godt lide at der er flere detaljer samlet bag én og samme ramme. Det kan man gøre ved at have en mønstret eller farvet baggrund til en lidt mindre og enkel illustration eller postkort og lign. Altså en slags hjemmelavet og omvendt paspatu...
//I like when different details are collected behind the same frame. That can be done by having a sheet with a cool pattern or favorite color behind a smaller and simple illustration, postcard or similar. A kind of DIY and reversed paspatu...
Hjemme hos mig bor denne skønne rådhårede pige i en træramme fra genbrug hvor der tilfældigvis var det sejeste papir med sort/hvid trælook gemt bag et ukendt familie portæt fra 50'erne. Postkortet er fra Bob Noon købt i Decorate i Århus. Se også indlægget
New on my walls
fra april og Cool Postcards...
Hos
Dybdahl Innovation
kan du finde retro grafiske papir ark og ensfarvede Pantone art til baggrund i str 50x70 cm til kun 17,5 kr. Der er 12 forskellige grafiske print og 8 Pantone art at vælge mellem så mon ikke du kan finde en favorit?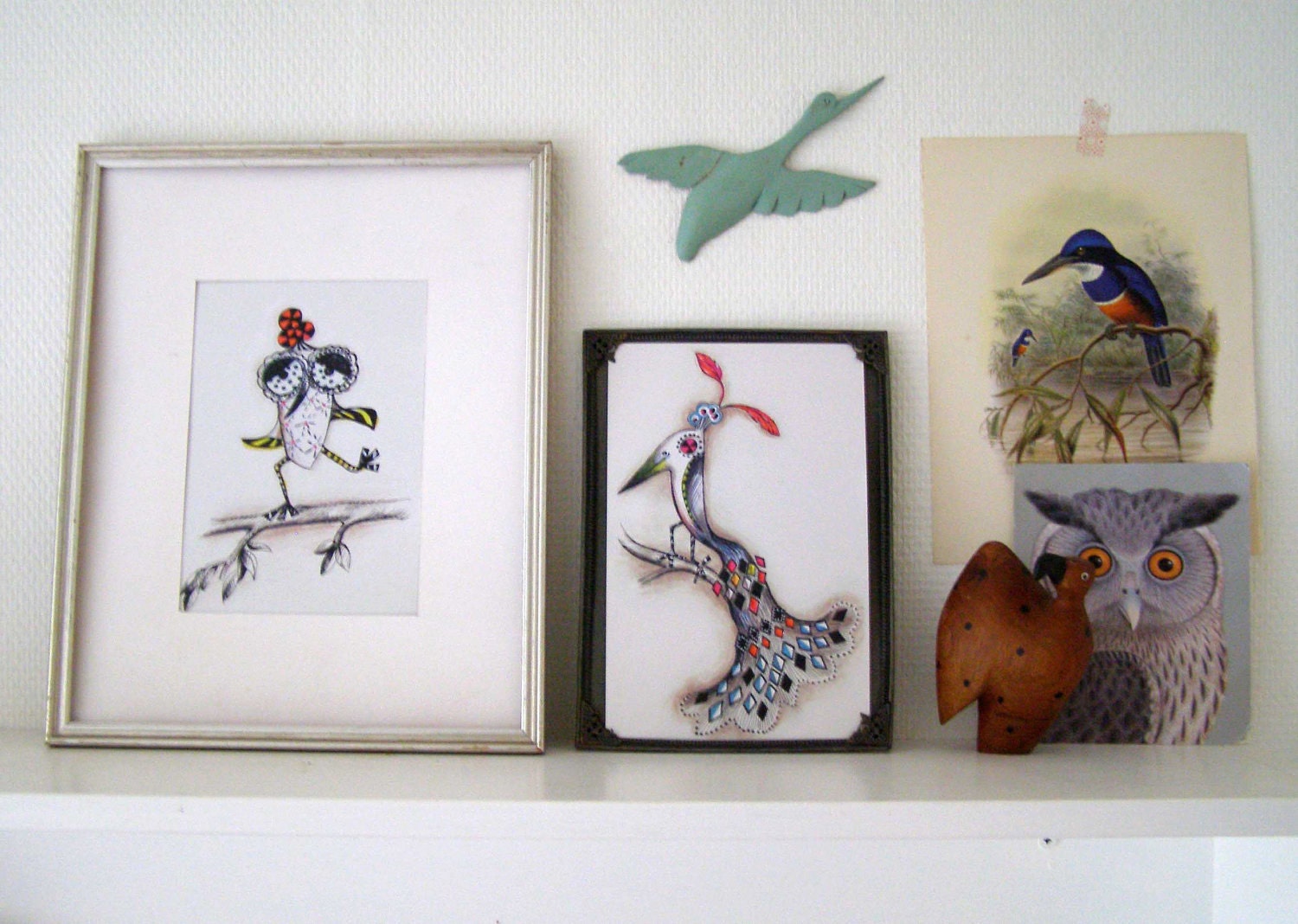 Her har Sofie Børsting kombineret 2 af hendes fugle postkort med, hvad der ligner, smukke fund fra loppemarkeder og arvegods. Fuglen til venstre vil blive endnu mere markeret på din væg hvis baggrunden ex var det turkise Pantone ark eller det grafiske sort/hvide ark fra Dybdahl Innovation.