For tiden er jeg i et rigtig genbrugs mode -sikkert lige som mange af jer andre, for der er godt fyldt op ude i de gode "genner" og på diverse loppemarkeder. Og hvor er det skønt! For et hjem er bare skønnest når det er godt blandet af nyt, gammelt, arvet, gaver og gode kup som man stolt kan fortælle om.
Plakater er bestemt ingen undtagelse. Der findes mange steder hvor man kan købe en skøn plakat fra et første tryk fra et gammel teaterstykke, biograffilm eller årsplakat fra "gamle dage". Dog har disse steder ikke de bedste billeder og derved bliver gengivelsen ikke god, men nye plakater, enten genoptryk eller nye med retro motiv er bestemt også et godt køb lige nu...
//Lately i have become a real "bargain hunter" -properly like many of you as the 2hand shops and flea-markets are packed with people evertime i visit. I love it, as it must mean that many homes are a mix of new, old, gifts and great bargains with a interesting story. Posters are no exception...
Bjørn Wiinblad plakat fra 1973. Set hos Plakat Museet.
Bo Benfils har bl.a skabt denne plakat af et Poul Kjærholm bord. Fundet til 300 kr hos
plakatforretningen.dk
hvor der også findes andre Bo Benfils "portrætter" af danske design ikoner.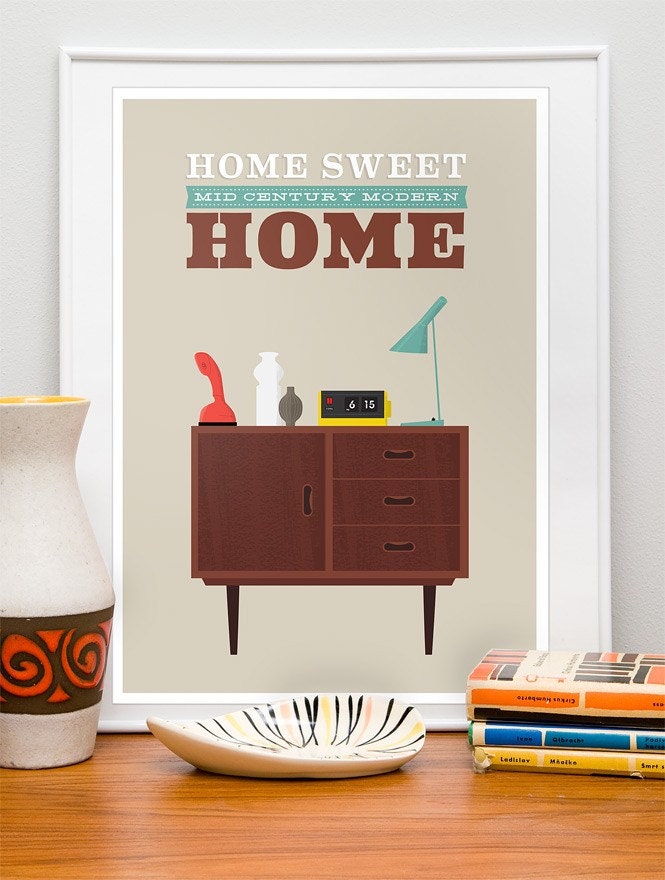 Når kunsten er klaret, kigger jeg altid efter teaktræs møbler og en AJ bordlampe ville bestemt også pynte hos mig. Så denne plakat kan give lidt af det hele. Fra webshoppen Restyleshop
Lion Poster til kun 20 euro hos Human Empire. Tegnet af den svenske allestedsværende

Ingela P.