Troede og håbede ikke det ville ske, men jeg er fuldstændig faldet i DIY, hobby, krea mode. Og nej jeg er ikke god til selv at lave det og alligevel pløjer jeg Pinterest, Etsy og diverse krea-blog igennem i stor stil. Problemet er min tålmodighed. Den gør at jeg starter ganske

entusiastisk ud, så daler koncentrationen og jeg ender med at springe over det laveste gærde jeg kan finde... Det giver selvfølgelig et ret skidt resultat -et resultat der dog er helt glemt og borte når jeg ser en ny fantastisk krea-ide som jeg igen springer glad ud i... Kender i det?
White Wall Gallery er og bliver ikke en krea blog -konceptet er helt fast; lækre ting til væggene. Dog er det spændende at se og tænke hvordan forskellige DIY ideer kan blive til små kunstværker
hjemme hos dig og mig...
//I am hooked, hooked on the DIY and creative-blog vibe. I do not have the patience to do it my self, yes i try, but the result always turns out quite bad. White Wall Gallery is, and will not be, a creative craft blog. The concept is still about filling your white walls! However it is very exiting for me to find ideas which I believe you can transform into your own artworks...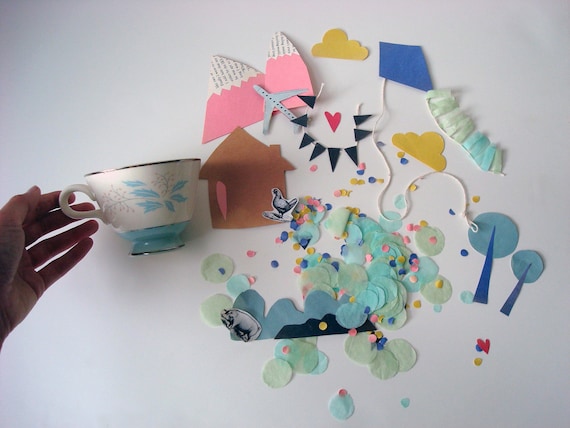 På Etsy har jeg fundet denne sjop hvor du kan købe et "lav selv kunstværk". Alle remedier er med i pakken og du skal bare lime, indramme og hænge op!
Cup of Dreams
Denne fine template er tænk til at pynte på tændstikæsken, men måske den kreative person kan bruge det flotte print til et lille kunstværk som nedenstående? Fundet hos
bloggen Frydogdesign
Klip evt trekanterne fra templaten ud og sæt dem sammen på en ny måde? Billedet er fundet
her...