Fjer, fjer og mange flere fjer... Tror skyer og fjer er mine favorit motiver... Og det kan ses på de fjer indlæg jeg tidligere har lavet. Håber i kan holde til flere?
Se mere
her
,
her
og
her
...
//Feathers, feathers and more feathers... I think feathers and clouds are my favorite when it comes to shapes in art. See earlier feather posts on the above links...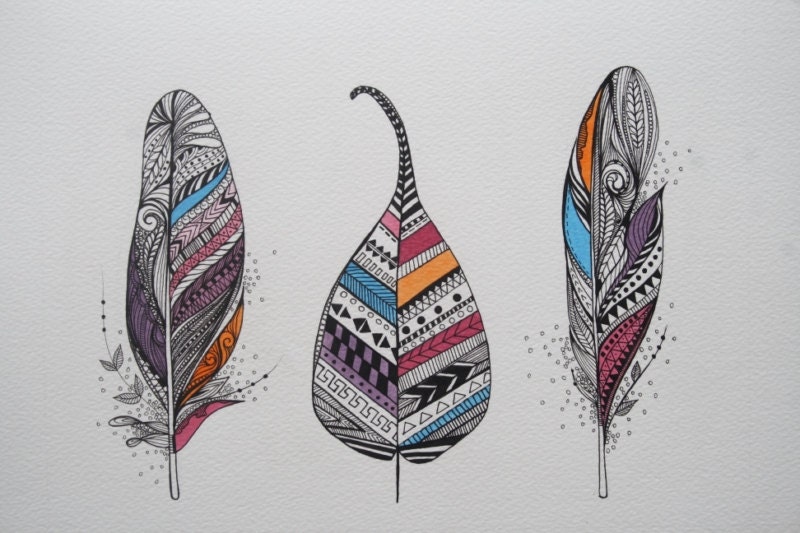 Aztec Feathers and Leaf -så fine.
Fra Etsy. Minder om dem fra
Skidt&Kanel
jeg skrev om
her...
Apopo Skidt&Kanel er der netop kommet nye på FB
Rie Elise Larsen
fjer i keramik
Feathers Poster hos
Human Empire